Spalding University's EdD: Leadership program classes consist of diverse cohorts of professionals in education, business, healthcare, social services, and the arts who seek to lead ethically, sustainably, and creatively in a rapidly evolving global economy. Whether they lead children in innovative learning, advance Fortune 500 initiatives, serve as public utility executives or offer compassionate direction to volunteers, our doctoral students are seeking a broad-based degree with practical application that will enhance their leadership skills, advance their academic abilities and enrich their lives.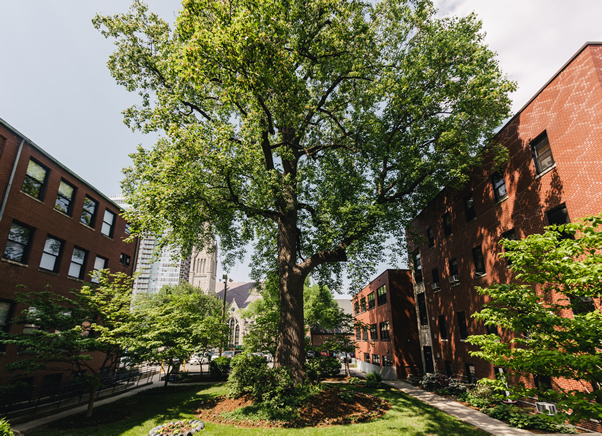 Diverse

"This amazing program gives space for professionals with diverse skills and experiences." – Jabani Bennett, Cohort '18, Teacher, Jefferson County Public Schools

See Jabani's story.

Global

"The business world is global and complex. Unless you educate yourself in leadership matters, it's going to be hard to lead into the future." – John P. Malloy, Cohort '17, V.P., LG&E and KU

See John's story.
Transformative

"I have gone through such a transformation in this program and gained a lot of confidence." – Clifton Griffin, Cohort '17, Senior Subrogation Examiner, Anthem, Inc.

See Clifton's story.

Interdisciplinary

"I love that our cohort is interdisciplinary. It makes our discussion both in person and online much richer." – Laura Harbolt, Cohort '18, Director, Hosparus Health

See Laura's story.