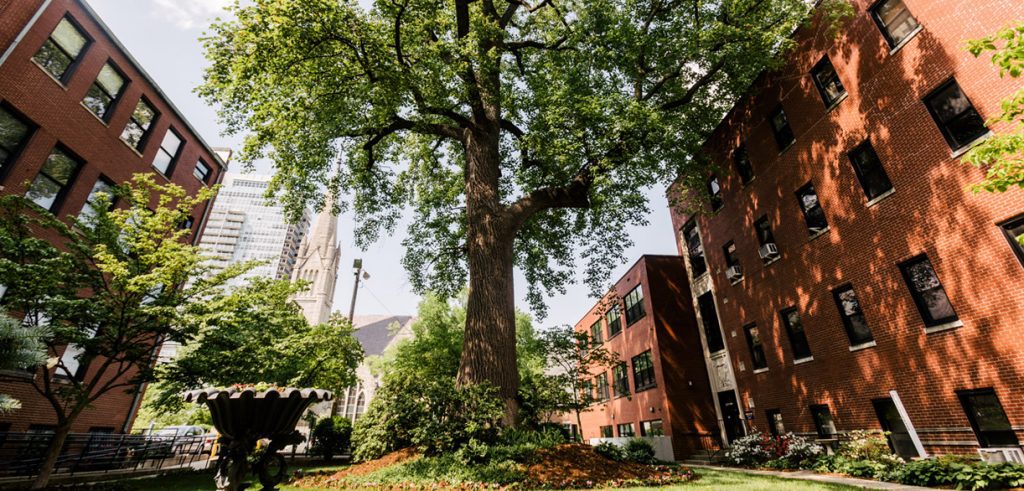 Spalding's Doctor of Psychology in Clinical Psychology program has once again achieved perfection in a key measurement of the quality of a PsyD program – matching all 31 members of its doctoral Class of 2021 with a professional internship at a site accredited by the American Psychological Association.
It figures to end up as the fourth straight year that Spalding's School of Professional Psychology will record a 100 percent internship match rate for PsyD students in APA-accredited sites. Along with 2020, Spalding had perfect match rates in 2017 and 2018, and the university will also be able to claim the accomplishment for 2019 if one internship site soon gains APA accreditation, as expected, SOPP Chair Dr. Steve Katsikas said.
Spalding's 100 percent match rate is well above the national average of  80 percent for PsyD programs, Katsikas said.
"We are thrilled that we have yet another 100 percent APA-accredited match rate for our program," he said. "It is a testament to the students' hard work, the faculty investment in their education and the excellent work of previous interns who have made Spalding's program one with a stellar reputation."
The internships are a requirement for PsyD students to earn their doctorate. All doctoral psychology programs in the United States require a full-time, 1,800- to 2,000-hour internship for the degree, and the selection process is competitive.
Katsikas explained that the process of applying for internships is similar to the process of applying to graduate programs. Students apply nationally to one-year internship programs that align with their training goals. The internship sites interview students from all over the country and rank them.
"Each internship has the option to become APA-accredited, which is the highest form of accreditation," Katsikas said. "These sites are the most competitive, and there are fewer sites than applicants. Looking at a program's match rate and, specifically, match rate to APA-accredited programs is among the best measure of program quality."
Katsikas said Spalding has established "pipelines" with multiple APA-accredited internship sites. Those sites are impressed with Spalding students' training, so they keep taking new students year after year. Moreover, Katsikas explained, Spalding students make for attractive internship candidates because they have significantly more clinical hours and experiences than most PsyD students.
PsyD OVERVIEW | Details on Spalding's nationally ranked program
SCHOOL OF PROFESSIONAL PSYCHOLOGY FACULTY | Bios on all doctoral and undergrad professors
Spalding's 120-credit-hour PsyD program, which has been accredited by the APA since 1991, was recently recognized as one of the 50 best in the nation by PsyDPrograms.org and was the only program in Kentucky to make the list.
Katsikas, who was named the state's 2019 Psychologist of the Year by the Kentucky Psychological Association and this year became the President of the KPA Board of the Directors, said that during this time of uncertainty and anxiety brought on by the coronavirus, it's important that Spalding continues to train skilled, compassionate mental health professionals.
"Two-thirds of our program graduates are spending the majority of their professional time with underserved populations," he said. "We could not be prouder of our students, who embody the Spalding mission and take it with them into their careers."