Doctor of Psychology in Clinical Psychology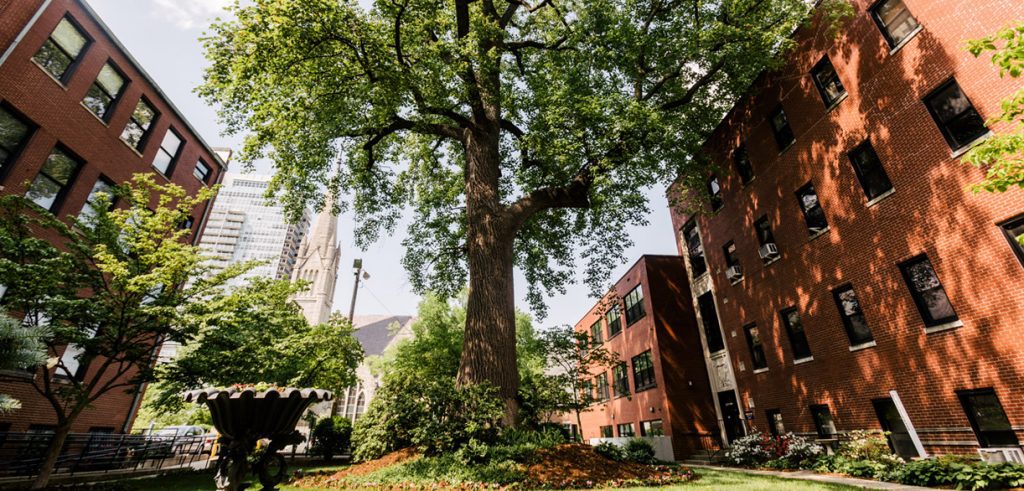 This clinical psychology doctoral program, located in Louisville, Kentucky, was among the first PsyD programs in the U.S. and has been continuously accredited by the American Psychological Association (APA) since 1989. Engage in generalist training in clinical psychology using a scholar-practitioner model based on scientific principles, grounded in evidence-based practice, and learn in a collaborative and cooperative setting.
Emphasis areas
Become a trained and licensed professional prepared to practice with a diverse range of clients. Choose to specialize in one of the following areas, or combine two to create a hyrid study (i.e. adult forensic or pediatric (CAF) health):
Features
Carry with you an emphasis on critical thinking, ethical decision-making and the promotion of social justice
Complete four years of practicum training focused on both psychological assessment and the delivery of evidenced-based psychological treatments to a diverse range of clients
Gain clinical experience and provide services under stellar supervision in our Center for Behavioral Health, Spalding's community-based psychological services center, or at one of our other 50+ community partners.
Provide assessment and treatment to under-served populations as part of your curriculum
Develop data-driven research skills during your dissertation that can be applied to future practice
Participate in faculty-led Research Interest Groups (RIGs), where you can earn authorship on publications and presentations
The Collective Care Center opened in 2017 to provide psychological services and supports to individuals who have experienced race-based trauma and stress. The Center is under the direction of Dr. Steven Kniffley.
Facts
You may be eligible to transfer up to 30 hours of master's level courses from another university.
Our internship match rate is consistently above the national average for PsyD programs:
100% of our doctoral students matched in the national match process every year since the 2013-2014 academic year.
100% of our doctoral students have matched to APA-accredited sites every year since 2016-2017.
Our program is a recipient of a HRSA-sponsored grant:
a $1.15 million federal grant that provides stipend support to students who complete final practicums in primary care settings serving vulnerable and medically underserved populations.
We've been named one of 50 Best PsyD Programs by PsyDPrograms.org.
We are a member of National Council of the Schools and Programs of Professional Psychology.
Dr. Steve Katsikas, former program chair, is the 2020 Kentucky Psychological Association President.
Brenda Nash, Chair, was appointed in 2020 by Governor Andy Beshear to serve on the Kentucky Board of Examiners in Psychology.
Career Options
This is a degree and training program that will prepare you to work in a wide range of psychological service settings:
Hospitals
University counseling centers
Community mental health centers
Schools
Forensic settings
Private practice
Primary care and other health care settings
See our professional licensure disclosure.
More about our PsyD
Program Aims
Spalding University's clinical psychology doctoral program's aim is to educate and train generalist clinical psychologists who demonstrate mastery of profession-wide competencies, and who can conceptualize human behavior using a biopsychosocial perspective.  The program utilizes a local clinical scientist model that emphasizes the ability to balance and integrate research and clinical practice using high-level critical thinking skills.  Within these professional goals is the overarching aim to train ethical psychologists who demonstrate a high level of professional integrity and a commitment to the promotion of social justice.
Accreditation
Our Doctor of Psychology in Clinical Psychology program has continuously accredited by the American Psychological Association (APA) since 1989. For further information about the accreditation status of this or any other psychology doctoral program, please contact: APA Office of Program Consultation and Accreditation, American Psychological Association, 750 First Street NE, Washington DC 20002-4242, (202) 336-5979; apaaccred@apa.org; www.apa.org/ed/accreditation/.