The Naslund-Mann Graduate School of Writing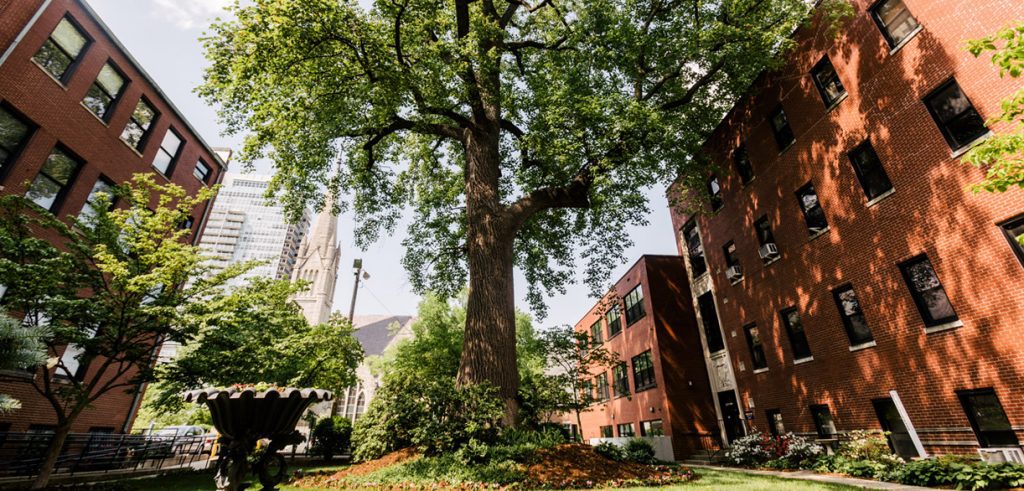 About our School
The Naslund-Mann Graduate School of Writing offers intellectual rigor, emotional support, affordability, flexibility, and community at the world's first certified Compassionate University. You'll see these values at work in the size and diversity of our faculty. Our low-residency model helps you fit grad school into your busy life. And our unique program design allows you to dive deep into your own area, explore other genres and modes, and examine the interrelatedness of the arts and other cultures. From certificate to terminal degree, our programs foster lifelong writing habits and help you forge lasting writing communities. In short, we're committed to excellence in a noncompetitive atmosphere.
A terminal degree offered in four semesters plus a graduation residency
Fiction, poetry, creative nonfiction, writing for children & young adults, screenwriting, and playwriting
A Top Ten low-residency program—Poets & Writers
You may matriculate into the terminal MFA after earning the MAW or Graduate Certificate
A master's degree offered on the low-residency model
Two intensive semesters plus a capstone residency
Tracks in creative writing and professional writing and editing
You can earn the MAW on the way to completing the MFA, earning two master's degrees for about the same tuition cost as earning the MFA alone
An intensive one-semester certificate offered on the low-residency model
Tracks in creative writing and professional writing
You can earn the Graduate Certificate on the way to completing the MAW or MFA, earning both the certificate and master's degree for about the same tuition cost as the master's degree alone
More about the School of Writing
Learn more about why serious writers choose to study at Spalding.
Residency has finished, and I'm leaving Louisville tomorrow inspired, excited and eager for the semester ahead. It feels very much like looking out on the ocean, with nothing but horizon on all sides. Everything feels possible. I've never had this feeling about my writing before, and it's this place, this program and the incredible people who populate it who have helped me get here.

—Brittni Moore, fiction writer and tall-ship sailor, after completing her first Spalding MFA residency
Mission Statement for the Naslund-Mann Graduate School of Writing
The Sena Jeter Naslund-Karen Mann Graduate School of Writing at Spalding University at Spalding University is a welcoming community of writers dedicated to improving their craft through intense writing and reading, critical and creative thinking, and diverse opportunities to study closely with intellectual, literary, and professional leaders who are also expert teachers. The school provides a compassionate, flexible, and noncompetitive graduate learning environment that establishes lifelong writing habits and fosters a commitment to the global literary community and to excellence in writing.
Our History
The Spalding MFA in Writing program was founded by Sena Jeter Naslund and Karen Mann. After years spent teaching in a low-residency MFA in Writing program, as well as at traditional programs, Sena had developed many ideas about how to create a better low-residency MFA in a noncompetitive, supportive setting. The program launched in Fall 2001, offering fiction, poetry, creative nonfiction, and writing for children. Since then, we've added screenwriting and playwriting, launched an international summer residency and an extended semester, and been named a Top 10 program of our kind by Poets & Writers. In 2017, Sena retired as program director to continue her career as a novelist (she's author of critically acclaimed bestsellers Ahab's Wife and Four Spirits, among others). The program continues to thrive under the leadership of Kathleen Driskell and Karen Mann. In 2019, Spalding established the School of Creative and Professional Writing with the MFA as its flagship program to meet the needs of the times for serious literary and professional writers. In 2021, the school was renamed in honor of its founders to become the Sena Jeter Naslund-Karen Mann Graduate School of Writing.
Contact Us